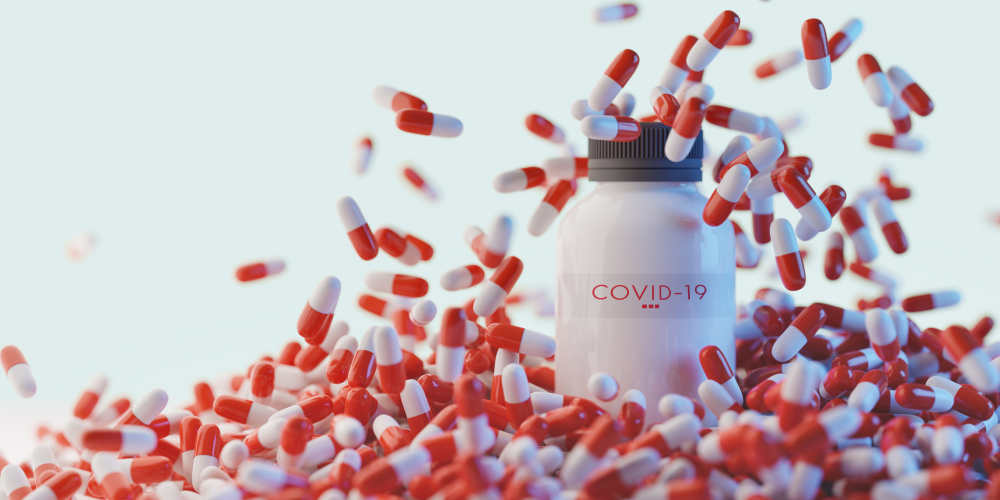 (Bilingual Post, 轉譯自 from the 2020/3/28 newsletter by Chris Masterjohn, PhD. Scroll down for the article in English)
氯喹是長期用於治療瘧疾的藥物。羥氯喹是類似的化合物,也已用於治療瘧疾,最近也被用於治療自身免疫系統的疾病,例如狼瘡和類風濕性關節炎。
最近,這些藥物在人體外(在試管中,而不是在活生物體中)顯示出具有廣泛的抗病毒活性。儘管還沒有被證明在人體中具有明顯的抗病毒活性,但已在中國廣泛用於治療COVID-19。
最近,美國總統川普大肆宣傳了這些藥物治療COVID-19的潛力。結果,鳳凰城的一個男人和他的妻子,由於對病毒的恐懼和氯喹炒作的恐懼,喝了一罐含有磷酸氯喹的魚缸清潔劑。該男子已死亡,妻子現在加護病房。(3/25新聞)
這樣的炒作值得嗎?
正如 ScienceDirect一篇名為氯喹和COVID-19的報告中所述,"迄今為止,尚無氯喹治療人類急性病毒感染的成功案例。" 它無法治療人類的流感或登革熱。對於慢性病毒和艾滋病毒的檢測結果也尚無定論,C型肝炎的檢測結果也不明顯,以至於它從未成為標準療法的一部分。
儘管已有跡象顯示氯喹對 SARS-CoV-2(COVID-19的病毒名稱)具有體外抗病毒作用,對"基孔肯亞熱"病毒也具有體外抗病毒作用,但仍可成為活體小鼠的原病毒。這可能是因為它可以抑制免疫系統,這一點可能與羥氯喹可以作為自身免疫性疾病治療的特性有關。這樣看來,氯喹是否會使COVID-19 反而變得更糟?
儘管氯喹和羥基氯喹最近被廣泛用於治療COVID-19,但尚無隨機對照試驗 (randomized controlled trials) 可以證明它的有效性。
ScienceDirect另有一個無隨機對照試驗提出了類似的警告:"對氯喹治療COVID-19的功效和安全性的系統評價" 。
作者對與該主題相關的所有內容進行了全面搜索,發現已經發表的文章很少:只有一項體外研究、兩封信、由一群中國專家組成的共識小組、荷蘭國家指南、和意大利國家指南。另外在中國有23項試驗已經註冊登記展開,但是截至3月10日,這23項試驗的數據還沒有發布。
上述這一篇報告針對目前這種"專家意見遠遠跑在科學數據前面"的現象做了這樣的描述:
由一位中國作者發表的一封報導說,中國國務院的新聞簡報指出:"磷酸氯喹……在中國進行的多中心臨床試驗中已證明在治療COVID-19相關性肺炎方面具有顯著的療效和可接受的安全性。" 作者還指出,這些發現來自試驗中包括的"100多名患者"。但我們去"試驗註冊表"中尋求此類數據的證據,卻完全找不到。
正如前幾天我調查時看到的,在法國對羥氯喹的一項非隨機試顯示,該藥物在26人中用病毒學療法治癒了15人,但同時也使一個人有想噁吐現象,3個人被送入加護病房,而且有一人死亡。因為這不是一項隨機試驗,所以尚不清楚這其中的治愈和惡化是否真正代表藥物的效果。但是如果我們要把治愈視為真正的效果,我們也必須把惡化視為真正的效果。這也就是說,採用羥氯喹即使可行,也夾帶著很高的風險。
另一項中國隨機對照試驗發現,使用羥氯喹與標準治療,最後的效果完全沒有區別。…
世界衛生組織正在啟動一系列跨國試驗,以測試干擾素(interferon) 、氯喹 (chloroquine)、洛匹那韋(lopinavir)、和利托那韋 (ritonavir) 的功效。假以時日,這應該會為我們提供了一些信息,但是目前在COVID-19上雖然大家嘗試很多不同的方法,但還沒有明確的證據顯示這些方法是有效的。
世界衛生組織正在開展這項試驗,可望有助於減輕人們對中國數據不可信的合理擔憂。畢竟,中國不久前才驅逐了所有美國記者,因此,很明顯地,對整個COVID-19局勢維持透明度的必要性,中國政府並不重視。
所以,羥氯喹或氯喹有效嗎?
我的打賭是50/50的機率。現在就把這兩種藥當作救世主似乎有點腦殘。
Are hydroxychloroquine or chloroquine actually effective in treating COVID-19?
(from the 3/28 newsletter by Chris Masterjohn, PhD.)
Chloroquine is a drug long used to treat malaria. Hydroxychloroquine is a closely related compound that has also been used to treat malaria, but more recently has been used to treat autoimmune conditions such as lupus and rheumatoid arthritis.
More recently these drugs have been shown in vitro (in a test tube, not a living organism) to have a broad spectrum of antiviral activities. Although they have never been shown to have clear antiviral activity in humans against any virus, they have become widely used in China to treat COVID-19.
The potential of these drugs to treat COVID-19 received a lot of hype from Donald Trump recently. As a result, out of fear of the virus and hype over chloroquine, a Phoenix man and his wife drank a fish tank cleaner containing chloroquine phosphate. The man died and the wife wound up in critical care.
Is the hype deserved?
As reviewed in "Of Chloroquine and COVID-19,"
"To date, no acute virus infection has been successfully treated by chloroquine in humans." It failed to treat flu or dengue in humans.
For chronic viruses, the results in HIV have been inconclusive, and the results with hepatitis C have been so slight that it's never become part of a standard protocol.
Although chloroquine has been shown to be antiviral in vitro against SARS-CoV-2, the cause of COVID-19, it also proved antiviral in vitro against chikungunya virus, yet acted as a proviral in living mice. This might be because it can suppress the immune system and might relate to the effectiveness of hydroxychloroquine as a treatment for autoimmune disorders. Could it also make COVID-19 worse?
Despite the widespread use of chloroquine and hydroxychloroquine to treat COVID-19, there are as yet no randomized controlled trials clearly showing it is effective.
A "Systematic Review on the Efficacy and Safety of Chloroquine for the Treatment of COVID-19" suggested similar caution. The authors performed a comprehensive search for everything related to the topic and found very little that had already been published: an in vitro study, two letters, a consensus panel of Chinese experts, a Dutch national guideline, and an Italian national guideline. 23 Chinese trials had been registered, but as of March 10 when this was published, none of the data had been released.
That the expert opinion was running far ahead of the data is demonstrated in this quote from the paper:
A narrative letter by Chinese authors reported that a news briefing from the State Council of China had indicated that "Chloroquine phosphate… had demonstrated marked efficacy and acceptable safety in treating COVID-19 associated pneumonia in multicentre clinical trials conducted in China." The authors also stated that these findings came from "more than 100 patients" included in the trials. We sought for evidence of such data in the trial registries we reviewed and found none.
As I reviewed the other day, a non-randomized French trial of hydroxychloroquine suggested the drug virologically cured 15 out of 26 people, while it nauseated one, put three in ICU, and killed one. Because it wasn't randomized, it isn't clear whether the cure or the worsening represent true effects of the drug, but if we are to regard the cure as a real effect, we also have to regard the worsening as a real effect, suggesting that if it works it might have a high risk profile.
A Chinese randomized controlled trial found no difference at all between the use of hydroxychloroquine and standard treatment. The standard treatment was bed rest, oxygen inhalation, symptomatic support, neubulized interferon, lopinavir and ritonavir (two antivirals), and, when necessary, antibacterials. The two antivirals in the standard treatment have also been shown to have no effect against another "standard treatment" in another randomized trial (hat tip to Avi for this study). In that trial, the standard care was supplemental oxygen, ventilation, antibiotic agents, vasopressor support, renal-replacement therapy, and extracorporeal membrane oxygenation (ECMO). So, none of the antivirals did anything beyond the oxygen therapy and other support in the list.
The World Health Organization is launching a multinational set of trials testing the efficacy of interferon, chloroquine, lopinavir, and ritonavir. This should provide us with some information, but right now a lot of things are being thrown at COVID-19 with no clear evidence they are effective.
That WHO is launching this trial should also help allay rational fears that Chinese data can't be trusted. After all, China just expelled all the American journalists, so it's clear the Chinese government doesn't value transparency around the COVID-19 situation.
So, are hydroxychloroquine or chloroquine effective?
I'd bet it at 50/50 odds, at best. Hyping them as saviors is nuts.
Photo credit: https://www.technologytimes.pk